See on Scoop.it – The Connect Radio Station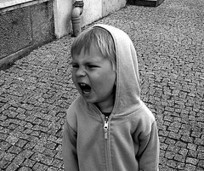 To help promote students learning anti-bullying techniques, here are seven (7) anger management lesson plans appropriate for grades five to eight.
Each lesson includes nine sections:
Section 1: Lesson Objectives
Section 2: K-W-L MODEL discussion ('K' and 'W' questions)
Section 3: Vocabulary
Section 4: Story
Section 5: Popcorn Review
Section 6: Role-Play
Section 7: Bloom's Taxonomy discussion questions
Section 8: Writing assignment
Section 9: K-W-L MODEL discussion ('L' questions)
These field-tested lessons are totally self-contained. They come with teaching posters and role-play downloads – all for FREE. Everything you need is there for you simply by clicking on the links. Feel free to copy and paste them onto your computer so that you can use them with your classroom students.
One of the ways students learn about character education techniques, conflict resolution strategies, and anti-bullying processes is to try them on for size. Through the use of engaging stories and fun role-plays about realistic middle school students, young people start to incorporate the concepts taught in each lesson.
These lessons were all utilized in a class called 'Communication Skills'. The author, Debbie Dunn, taught over 500 middle school students (Grades 5-8) a year for five years until a budget-cut eliminated many of the school's special extracurricular programs. During that time period, she created over 3000 pages of curriculum based on real middle school conflict resolution and anti-bullying issues.
For the benefit of middle school students, middle school teachers, guidance counselors, and concerned parents, the author posts many of these lesson plans on Examiner.com. Feel free to subscribe to Debbie Dunn's school conflict resolution Examiner page should you wish to keep abreast of each lesson as it gets posted.
See on socialmedia4good.tumblr.com